How Do We Approach Content Creation?
All right, we've talked about relevance, and we've talked about customer development for content. We now know what we want to create, and we know which topics are really going to resonate well with people.
But, how do we actually approach content creation?
We seem to constantly fall back into this trap of creating more and more content. But the reality is: more is not enough.
Better: relevance is what we need.
In research carried out by UberFlip and BuzzSumo, the engagement of top marketing websites was investigated.
As we can see in the screenshots below that show slides presented at a BuzzSumo webinar, there is a big gap between the top 5 blogging sites and the rest of the websites in terms of engagement. It drops a lot.
Let's go even deeper.
There is also a huge difference between the top 5 websites on marketing, such as HubSpot (which is a very prestigious blog on marketing), and what we would consider to be our own content down at the bottom having 8 shares or less.
That is CRAZY!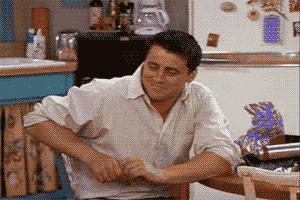 The reality is that engagement is going down every year.
Only 4% of all articles got more the 3,000 shares.
Source: The Top B2B Content of 2016: Six Lessons for Marketers
The conclusion drawn from all of these studies is that a small portion of your content is responsible for the majority of your results. The rest of your content is going to get 8 shares or less just like the BuzzSumo study shows.
3 Characteristics Of How To Create Performing Content

I don't want to go into the techniques of how to write as this is not the purpose of the guide. If you've done your homework on competitive and market intelligence, you'll already know how to research the best content for your industry and your competitors' best content.
So, what are the characteristics of high-performing content marketing?
There are 4 questions that you should be asking yourself, and then I also want you to take a look at your content marketing and how you're approaching your goals.
Is it relevant? – Content relevance is essential, and that's it.
Is it aligned to your goals?
Is it unique to just you? – Is your company adding something that has unique value?
Are you looking at the world through the lens of your product?
There are many examples of unique and relevant content made for B2B content marketing.
Here are some great examples. BuzzSumo and Moz carried out a study on Content, Shares, and Links, which is where I got most of my data from on this topic. They analysed over 1m posts in order to find out which performed the best. They used this information for webinars, press releases, infographics, and blog posts.
Another great example is the Guide About Using Live Chat For Growing Your Business, made by Zoho.com and Sujan Patel. It talks about how to use Live Chat, and how to create great content for SEO, webinars, ebooks, podcasts, and so on.
Unbounce even created a landing page that offered their notes on a conference held by Uberflip to the rest of its participants, and then they redistributed them in blog posts, webinars, and podcasts.
What we learn here is to leverage content across many channels.
PR Strategy
Guest blogging
Webinars
Blogs
SEO
Presentations
Podcasts
How To Distribute Your Content For B2B Lead Generation
Before you get started with this, find the answers to these two simple questions:
Where are your people?
What do they like?
Now, if you've done your market research and competitor analysis, you'll have very accurate answers to these questions.
Go back to Chapter 2 to learn more.
Here are a few distribution strategies and tactics we use for our content promotion.
Our Subscribers
Targeted Social Media (paid and unpaid)
Influencers
Partners (Co-Marketing)
Discoverability (SEO)
Content Syndication (lead generation)
Other Publishers (lead generation)
(VERY) Targeted Emails
Now, if we were to go into the details of each and every one of these, this guide would be an essay. So we shall focus on just 3.
Partner Marketing (Co-Marketing)
You need to answer 3 questions:
Is it targeted?
Does your audience overlap? This is the biggest, biggest, biggest oversight that I see. People are doing partner marketing with companies it doesn't even make sense to be doing partner marketing with.
Is there an agreed upon distribution strategy?
Partner marketing can be highly effective, but you need to make sure that all of the things above align with one another.
Targeted Email (Very Targeted)
Small list = If you only have a small list or you are just starting out, you will want to keep your focus.
Big database = Make sure you segment a lot.
You do this by surveying and discovering what they want. You don't want to be sending generic emails to everyone.
Content Syndication
The last distribution method that I want to mention in our guide is content syndication. It can be really effective but it's got to be executed properly.
It can be implemented very effectively for lead generation. You can syndicate Ebooks, white papers, webinar recordings (which is really effective if you are a good presenter), and even articles and blog posts.
Here are some content syndications tools.
Outbrain – Native content recommendation ads (broad syndication)
Taboola – Native content recommendation ads (broad syndication)
BrightInfo – Personalising content recommendations about your site in real time
BrightTALK – Video and webinar syndication platform (targeted syndication)
Integrate – Demand Marketing (very targeted, expensive syndication)
QuuuPromote – Social Media promotion (low cost)
Webinara – Syndicating your Webinars (worth it if you are constantly creating webinars)
This method can be use for pure distribution (links to articles) or lead generation.
Remember, the more targeted your content is, and the more of these tools that you use, the more expensive it's going to be.
But the idea here is quality not quantity. They won't be really high volume, but they will help you to leverage your content into more leads.
If you are using content syndication for lead generation, there are two ways to do this:
Your content is published on a third-party site, but it links back to your own site, where it is then basically consumed on your site.
Your content is published on a third-party site, but it is directly available to read on this site, and so it is consumed on this site.
Keep in mind that these are two very different experiences.
With the first one, you bring them back to your own site and they become more familiar with you.
Is it sales ready? Well, maybe a little bit more sales ready then if they were to actually consume the content on the publisher site.
Leads will probably will need more nurturing though.
So, if you're doing some syndication, you'll need to consider what the experience is going to be like when they're consuming your content and whether you're going to get those leads in through the door.
Learn more How To Generate and Nurture More B2B Leads from our Playbook!